Behlen Building Systems offers three options when it comes to your roofing needs.
ADP-1 is an efficient panel used on walls and roof.  Outstanding highlight effects with a shadow line coupled with a variety of color choices enhances the building's appearance. You can count on the efficiency and attractiveness of this panel.
Our patented ZL-16 Architectural Roof System offers reliability, weather resistance, is cost-efficient to install and is easy to seam.
The patented Behlen ZL-24 Standing Seam Roof System uses the latest technology to economically meet today's code requirements and your specifications.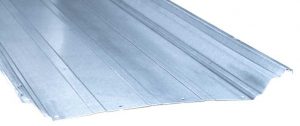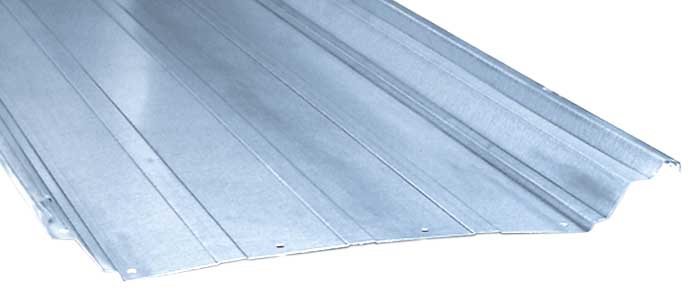 Changes in wind uplift resistance requirements and testing protocols have called for a new approach to roof performance. Behlen specifically designed the ZL-24® to meet and exceed these new requirements. The versatile seaming system allows for the ultimate flexibility in roof design and installation.
Zonal Lock seaming system accommodates the various wind load zones
Three seaming options meet precise roof wind loading requirements for each roof.
These features add up to a quality, reliable roof system over your building and create savings in cost and time for you and your projects.
Standard industry wind tunnel tests on various roof configurations have show wind loading on a roof is divided into three zones. The Behlen ZL-24® Roof System accommodates all three simply and efficiently.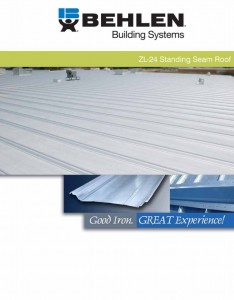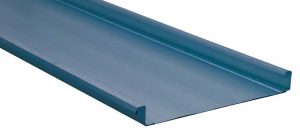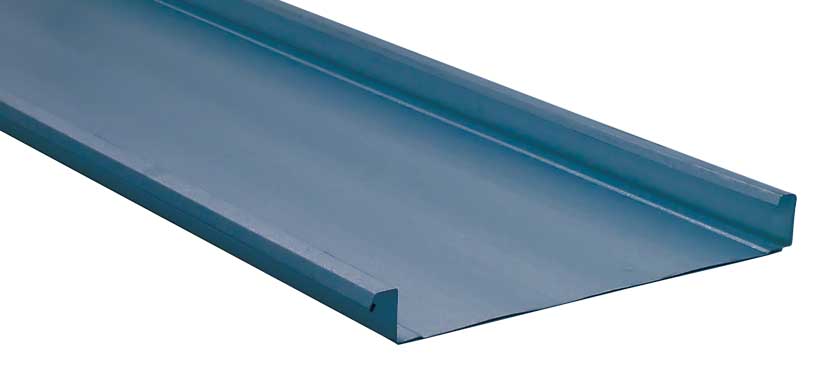 The technology of the patented ZL-16™ vertical leg standing seam roof system offers considerable benefits to the roof designer, roof installer, contractor and building owner.
Sealant is protected from severe seam stresses during high wind uplift due to the location within the seam offering weather resistance.
Seaming is not required as each individual panel is installed because the panel seam is partially formed automatically as the panel is placed. The result – a roof installed quickly, efficiently and without costly wear and tear  caused by excess traffic on the unfinished roof.
The seam is larger by design allowing the seamer to stay locked in until the seaming process is completed.
View the brochure
Behlen ADP Roof and Wall panels are fabricated from 26 ga., 80 KSI steel – hardest used in the industry – for long-term durability. The panels are resistant to hail damage, puncture and denting from everyday activity around your building. Industry leading, premium, baked-on paint, in many color choices, increases long-term durability, or choose GALVALUME finish – both with outstanding warranties.
Weathertight, die-formed ridge caps and self-drilling screws secure the panels to the structural system.
End closures seal out weather
Behlen's non-hardening mastic resists weathering.