Building Fun For The Whole Family
If you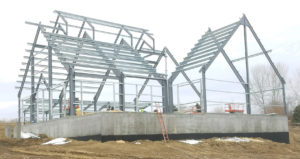 have ever visited Nebraska in the fall, everyone knows a family trip to Vala's Pumpkin Patch is a must. With many sights, games, pumpkins and more to see, you can't hardly pass it up. The family business has grown immensely over the last 30 years and continues to be the go-to fall venue, entertaining 1,000's of guests each fall.
Just as Vala's value family, Behlen Building Systems take pride in our builders and consider them family as well. Kester Construction LLC of Omaha, Nebraska, has been a Behlen Builders since 2005 and is working hard on a new addition to the Pumpkin Patch located in Gretna, Nebraska. Vala's Cider Mill is the second project the Kester Construction team and Behlen have erected at this family-friendly farm.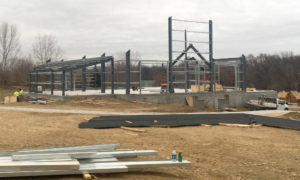 The new attraction is in an L-shape and when complete will have wood finishes inside to look like an old time cider mill, including a water wheel. A cider mill is used to crush apples into juice for making various products derived from apples. In most traditions, cider milling takes place in two stages: milling the apples into pulp and secondly pressing the pulp to release the juice. This will definitely be an exciting new addition to the farm.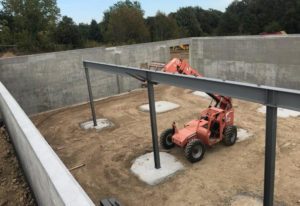 Kester Construction also erected a three story Egg Scramble that houses a dodgeball playground with air-powered devices shooting foam balls, slides, bridges and stairs for children and parents to play together.
To learn more about Kester Construction visit www.kesterconstructionomaha.com.#BuildWithBehlen #Behlen #SteelMatters #FunForAllAges